Enough
about stress and body-mind-spirit illness!
What about body-mind-spirit wellness?!…a
Balanced Way
…!
Balanced Way
sessions* for women provide a space for self-awareness and wellness. Self-awareness allows one to create a new view for managing energy, and often leads to a feeling that more energy is available in life.
It is possible to change the effects of stress in your life in ways that allow it to empower you, rather than constrict or drain you.
*Balanced Way sessions may be small workshops, or uniquely individualized personal sessions.
Balanced Way
sessions allow space for:
Stress reduction
Pain relief
Energy balancing, often resulting in flow and flexibility in life
Greater awareness of issues and discerning one's best path forward
More centered being
Mental clarity
Emotional clarity
Increased intuitiveness and creativity
Powered by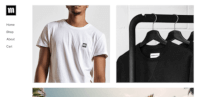 Create your own unique website with customizable templates.